About Us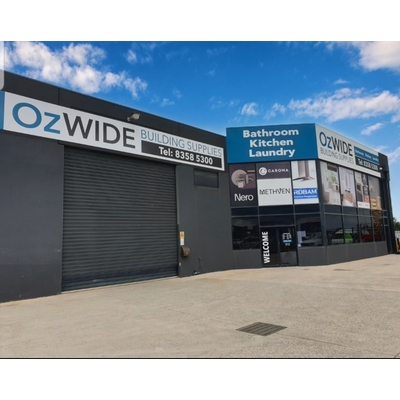 Ozwide Building Supplies is an Australian owned and operated family business, which promotes honesty, experience, integrity, value and customer service over all aspects of our business.
We have over 25 years of combined experience in customer service specialising in trade, retail & online services within the building & renovation industries. We believe it is important to establish ongoing relationships with our manufactures and suppliers. This enables us to provide our loyal customers with quality products that meet industry standards and are available at competitive prices.
We offer our customers a wide range of Kitchen and Bathroom products. We have expanding our range for products to assist with all areas if your building or renovating. We can provide you with Flooring, Cooking Appliances, Door Hardware, Hot water and Air conditioning Units.

Ozwide Building Supplies strives to provide our customers with an enjoyable and safe shopping experience. We take the time to walk our customers through their project, assisting if needed with product knowledge, design, placement and information to help you with your final decision.